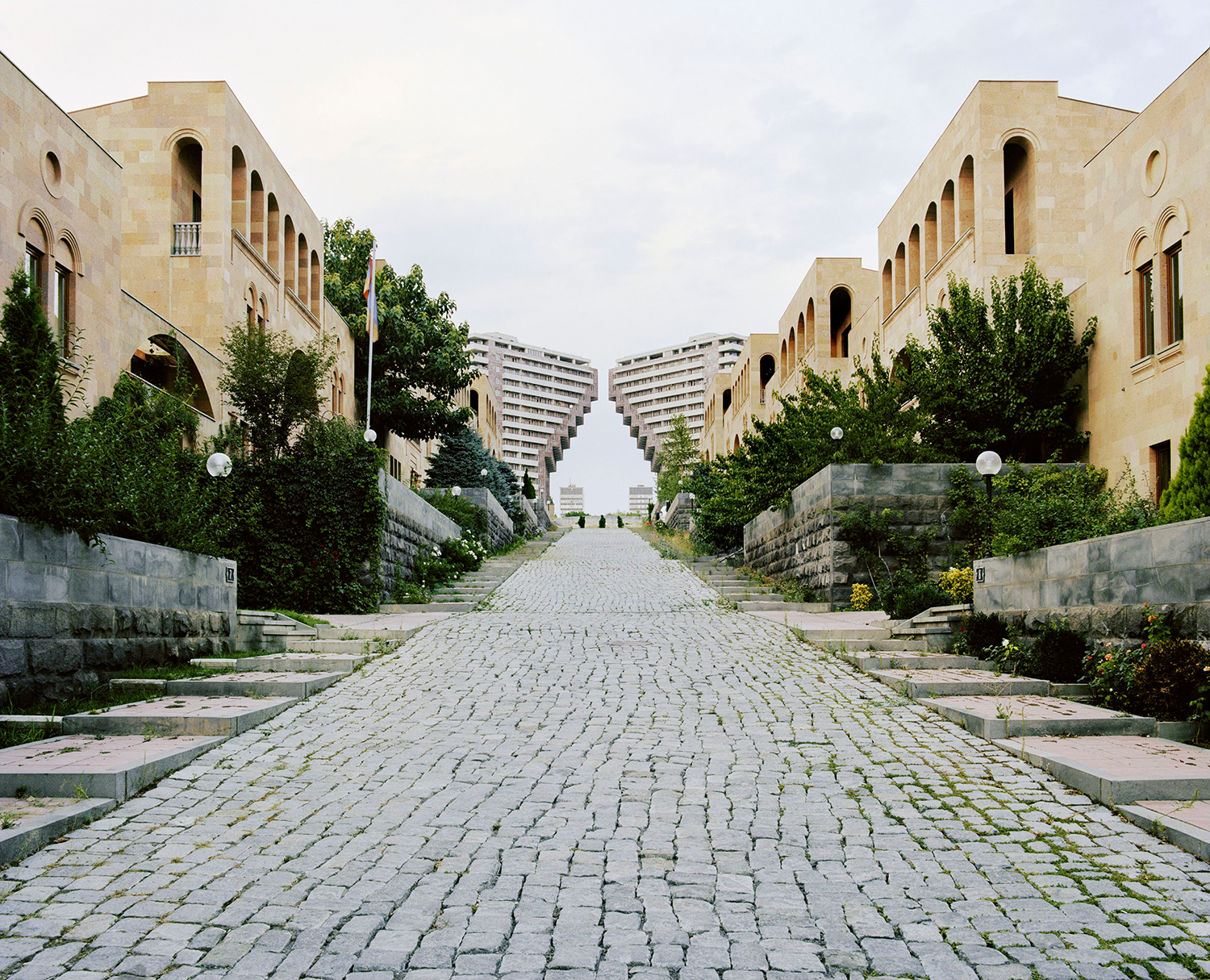 Depuis l'effondrement de l'Union Soviétique, l'Arménie transite entre deux états. Un nouveau modèle se façonne mais il est impossible de l'identifier tant sa forme est mouvante. Deux décennies se sont écoulées et le pays évolue toujours en marge, selon ses propres règles, dans sa propre temporalité. 
Cette situation se répercute sur le plan iconographique, l'Arménie contemporaine est en dehors du flux des images. Les documents qui illustrent le développement de cette jeune république sont absents, manquants voire dissimulés. Le présent est éludé par l'aspiration à un futur plus prometteur. C'est un environnement en mutation où tout continue sans que rien de définitif ne se produise. Dans ces conditions, l'investigation visuelle est confrontée à ses propres limites. Comment documenter ce qui n'est pas encore advenu ? Témoigner d'une mémoire en train de se former ?
L'écriture photographique devient ici réflexive et nous interroge sur ce que peut une image. Les documents qu'elle produit - actuellement sans fonction - demeurent des réceptacles pour héberger une nouvelle histoire. Comme le territoire qui les inspire, ils sont dans l'attente d'un développement et ils suggèrent que l'inachevé est le théâtre d'une multitude de possibles. Cet ensemble d'images - réalisé au cours des trois dernières années - constitue les archives factices d'une mémoire en train de se construire.
During my first visit to Armenia en 2012, I discovered the complexities of a young nation in the midst of a building process. 
The country's geographical location has limited its ability to establish a political model. Armenia is a small, landlocked nation that has contentious diplomatic relations with certain neighbours. All these factors contribute to its isolation, leaving us confronted with the reality of a society that is evolving on the fringes, according to its own rules and concept of time. 
This situation has undeniably carried over into the visual realm, contemporary Armenia lies outside the camera's lens. Documents illustrating the development of this young republic are non-existent and there is a stunning lack of images, which are either absent or hidden. In terms of visual representation, the country truly is a "blank print", it's an environment in which everything keeps moving, but nothing definitive ever occurs. How it is possible to document a nation in a state of flux ?    To bear witness to a memory that has yet to be completely formed ?
These challenges lay bare the limits of a visual investigation and raise questions about the ability of the photographic medium to capture an elusive present. My approach therefore aims to create repositories for a future memory; I collect fragments of spaces liable to become the backdrop for actions yet to come. The series of images resulting form this approach constitutes a set of fictitious documents whose content remains a possibility to be realized. The photos are awaiting development, just like the country that inspired them. 
Ce projet a été soutenu par

l'Institut Français / Résidence Hors Les Murs 2014.