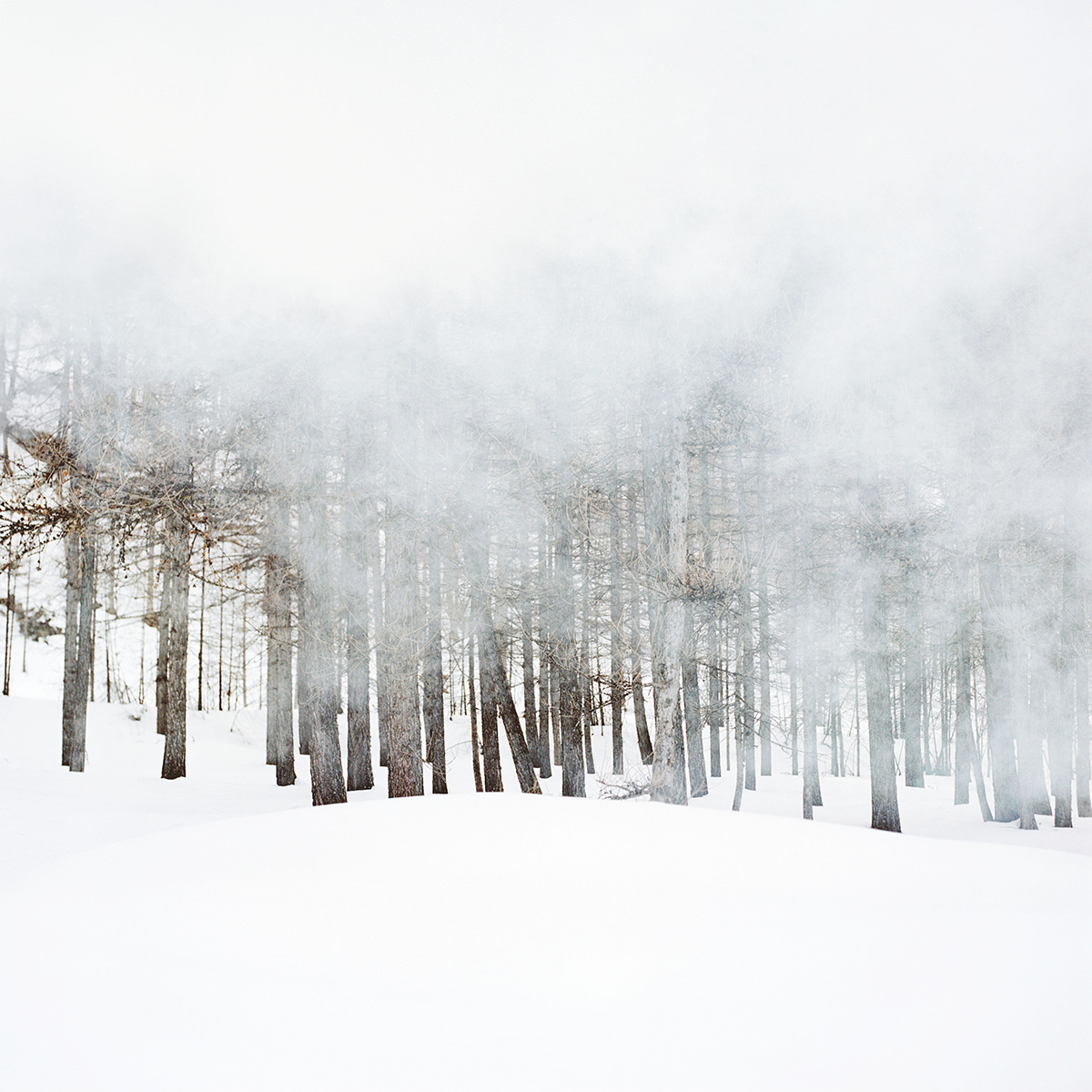 ESTHÉTIQUE DE L'EFFACEMENT /

2011
Aborder l'espace paysager comme un terrain d'expérimentation, explorer sa dimension plastique et sa capacité à se transformer. Fumées et brumes représentent des écritures aléatoires qui transportent notre regard dans l'espace. Ces éléments mystérieux et récurrents de l'esthétique romantique soulignent à quel point ce qui voile le réel nourrit l'imaginaire. 
Le paysage est considéré ici comme un espace vacant dans le silence des formes, un décor dont la neutralité apparente permet une écriture de la soustraction. C'est grâce à un artifice que s'immisce dans ces images une présence qui estompe, dissipe et fait disparaître pour révéler à nouveau. 
"Effacer, c'est écarter, éloigner, estomper, dissiper, exclure, annuler, bref, faire disparaître : mais pour faire apparaître du nouveau. Pour nous affirmer, nous procédons à des effacements. Telle est la démarche exemplaire de l'art qui, dans la cruauté nécessaire de son geste créateur, efface jusqu'à les détruire des apparences stériles, des figures hostiles et des mondes anciens: pour conquérir, pour signifier, pour transfigurer, bref, pour faire apparaître par delà ce qui est insignifiant, usé ou néfaste, des mondes neufs."
                                                             Esthétique de l'effacement, Essai sur l'art. Edition l'Harmattan - Michel Ribon / 2005.
To approach the landscape as a testing ground, an environment for artistic experimentation and exploration of nature's transformative qualities. Smoke and fog become random inscriptions that draw one's eyes into the space. These mysterious, recurring elements from the romantic aesthetic underscore to what extent that which veils reality feeds the imagination.
In this work, the landscape is considered a vacant space inhabited by silent forms, a setting whose seeming neutrality serves as a basis for composition of subtraction. A device is used to suffuse the images with an elusive presence, a fleeting substance which remains on the fringes, on the verge of disappearing.
"To erase is to dismiss, to blur, to dissipate, to exclude, to cancel, in short, to make disappear : but to bring out something new. To assert ourselves, we are erasing. This is the exemplary approach of art which, in the necessary cruelty of its creative gesture, erase to the point of destroying sterile appearances, hostile figures and ancient worlds : to conquer, to signify, to transfigure, in short, to make appear beyond what is insignificant, worm or harmful, new worlds."
Esthétique de l'effacement, Essai sur l'art. Edition l'Harmattan - Michel Ribon / 2005.
Série de 10 tirages argentiques aux formats 80 x 80 cm et 50 x 50 cm. Contrecollés sur dibond.